About Alan Carr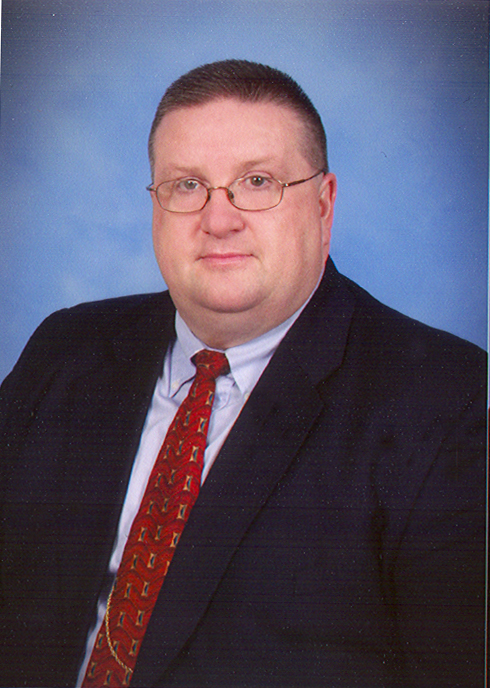 Click here for Brother Alan's preaching schedule
Pastor Alan Carr was born to Don and Ann Carr in Collinsville, Alabama on April 21, 1962. His family moved from Alabama in the spring of 1973 and settled in Marion, North Carolina.  
Brother Alan lived a very wicked life as a young man and the only good that came out of it was his marriage to Joan Cable in October of 1980. This union produced a daughter named Nikki in June of 1982. Three years later on July 16, 1985, a son named Jesse was born into the Carr household. It has been the crowning joy of Pastor Carr's life to witness the salvation of his wife and both of his children. In June of 1999, God called Jesse into the Gospel ministry and has definitely anointed him for that calling. Jesse is now married to Amy Baker Carr and he is the Pastor of Bethlehem Baptist Church in Morganton, NC. Nikki married Chad Carswell in October 2001. Chad is a preacher and serves as Associate Pastor of Youth and Children at Calvary Baptist Church in Lenoir, NC.
On May 23 of 1983, Brother Alan was saved by the grace of God at Central Baptist Church of Morganton, North Carolina. He and his wife began attending this church and became very active in all facets of that church's ministry, teaching Sunday School and Brother Alan was eventually ordained as a Deacon.
On May 22, 1984, Brother Alan announced his call to preach the Gospel. He was licensed by Central Baptist and preached wherever and whenever the Lord gave him the opportunity. In May of 1986, Brother Alan was called to be the Pastor of Oak Grove Baptist Church. He accepted this call and served there until January of 1988.
In January of 1988, Brother Alan, along with his family and 14 other souls started the Gilead Baptist Church. Brother Alan served the congregation at Gilead until September 28, 2003. On October 5, 2003, Brother Alan became the Pastor of Calvary Baptist Church in Lenoir, NC.
Pastor Carr holds the Master of Divinity and Doctor of Theology degrees. Currently, he teaches at West Lenoir Baptist School of Ministry (Where Dr. James Lockee, former Pastor of West Lenoir Baptist Church in Lenoir, NC, is founder and President.) Brother Alan teaches Homiletics to first and second year students and he also teaches in the graduate program; his courses are Christology and Manuscript Evidence.
Brother Carr is available to preach in revivals, Camp Meetings and Bible Conferences as the Lord leads.



News Items

Meetings and Travels

I will be preaching at New Prospect Baptist Church in Horton, AL, July 23-27, 2018. The Pastor is Kenneth Shelton.

The church is located at: 1393 County Highway 38 Horton, AL.

Please join uis for meeting if you can. Please pray regardless.

---

The Sermon Notebook on DVD or Flash Drive

Please check out the DVD page if you are interested in obtaining a DVD, or if your are interested in obtaining the website, and thousands of additional sermons on USB flash drive.

New Resource Offer!

If you would like to receive my new sermons on a weekly basis, you can subscribe through Paypal using the button below. The cost is $60.00, which will purchase 1 year of weekly sermon updates. Once per week, all new sermons will be e-mailed to your inbox. With this new service, you will no longer have to wait until the web site is updated to have access to my new sermons.

Sermon Subscription: